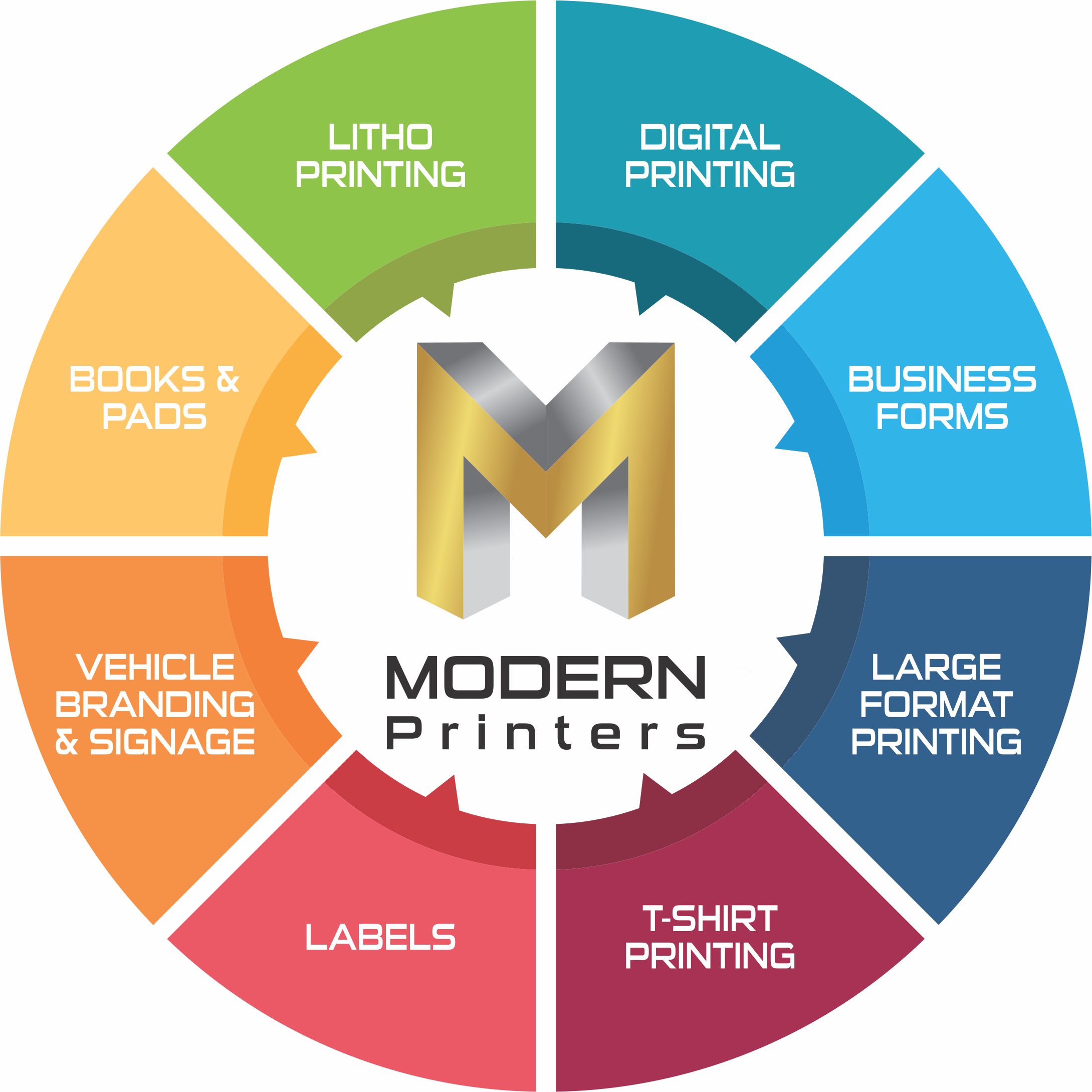 Labels
Modern Printers is proud that we've printed custom labels for thousands of satisfied clients throughout South Africa. Our clients represent businesses of all sizes and nearly every major industry, including:
Food & Beverages
Health & Beauty
Pharmaceutical
Sports
Agriculture
Chemical
Manufacturing
Marketing and Advertising
Farming
Lighting
Education
Churches
These clients come to us when they need labels that will stand out from their competition, positively represent their brand, and meet a strict set of performance requirements.
Whether you need a handful of labels for a new product, or a recurring order of millions of labels, you can count on Modern Printers for cost-effective solutions, high quality results and on time delivery.
At Modern Printers we're committed to being your "single source of responsibility" for all your labelling needs. We have some of the best selections of label printing and presses, and are constantly modernizing our equipment. Currently, our capability includes rotary letterpress, flexographic and digital inkjet printing as well as custom ink matching, custom dye cutting, adhesives, embossing, hot stamping, cold stamping and silk screen capabilities.
Discover the label best suited to your needs, we cater for any size, shape and quantity through our expertise. We are also able to customize labels according to your requirements.
Computer Labels•Dye-Cut Labels•Thermal Labels Barcoded Labels•Full Colour Commercial Labels  Waterproof Vinyl Labels•Domestic Labels
From day one, strict adherence to the principles of business ethics and a strong sense of moral integrity have characterized our business dealings, firmly establishing our company's reputation. The only right way to deal with people is forthrightly and honestly, just like you would expect to be treated.
We are committed to compliance, not only with the spirit and letter of laws that apply to business but also to the highest standard of ethics and morality. We expect, and receive that same commitment from each and every one of our employees.
Address
280 Granville Avenue, Robertville