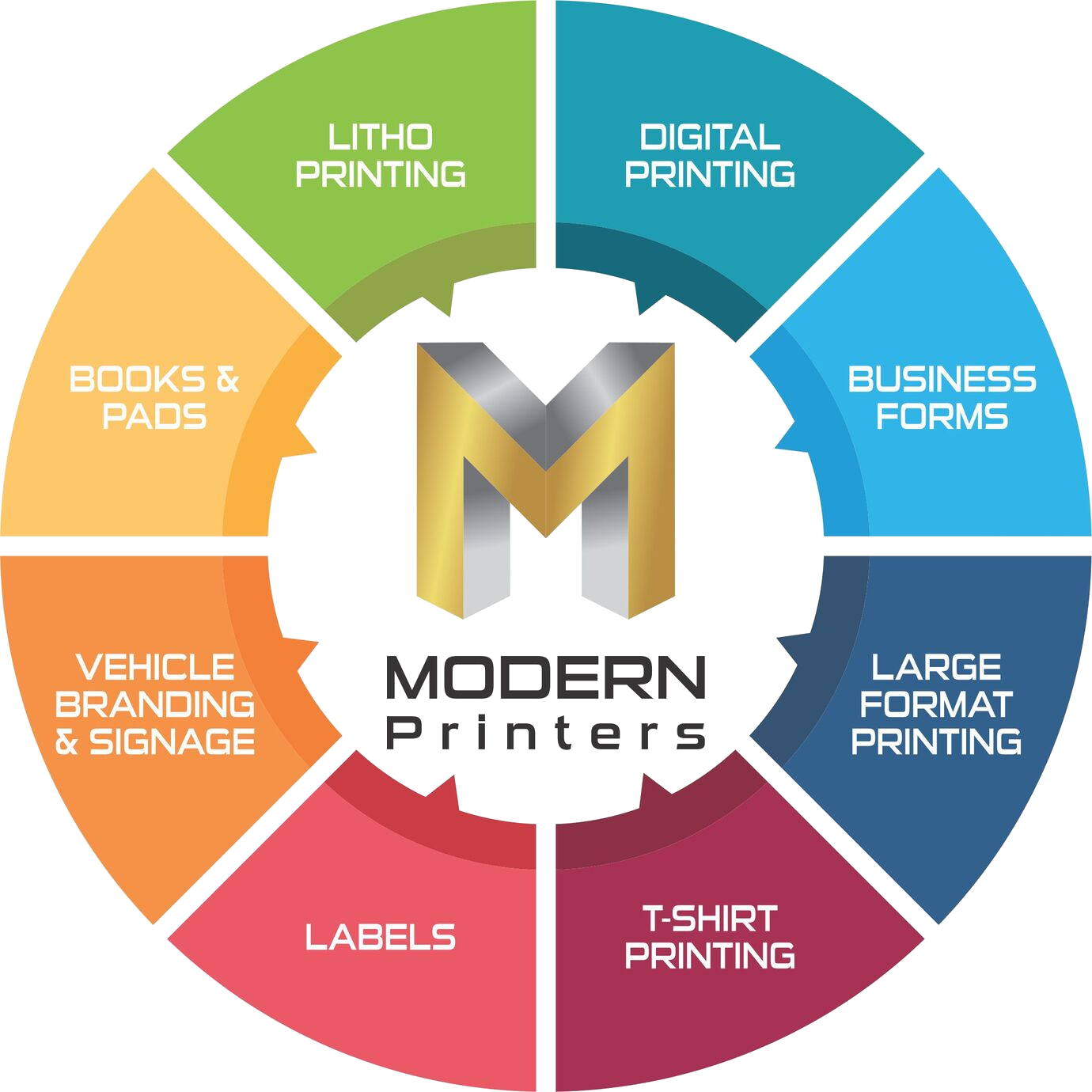 Modern Printers outlines a two-storey operation offering a full range of printing services and supplies. The company adopts strategic, operational and financial planning, as well as ways to incorporate quality management into the business which also
improves efficiency.
Our Vision
To be one of the leading Printing, Branding and Advertising Companies in providing our clients with innovative solutions for all Printing and Branding requirements, enabling them to optimize their business objectives
Our Mission
Develop long term client relationships through innovative solutions as well as round the clock support and service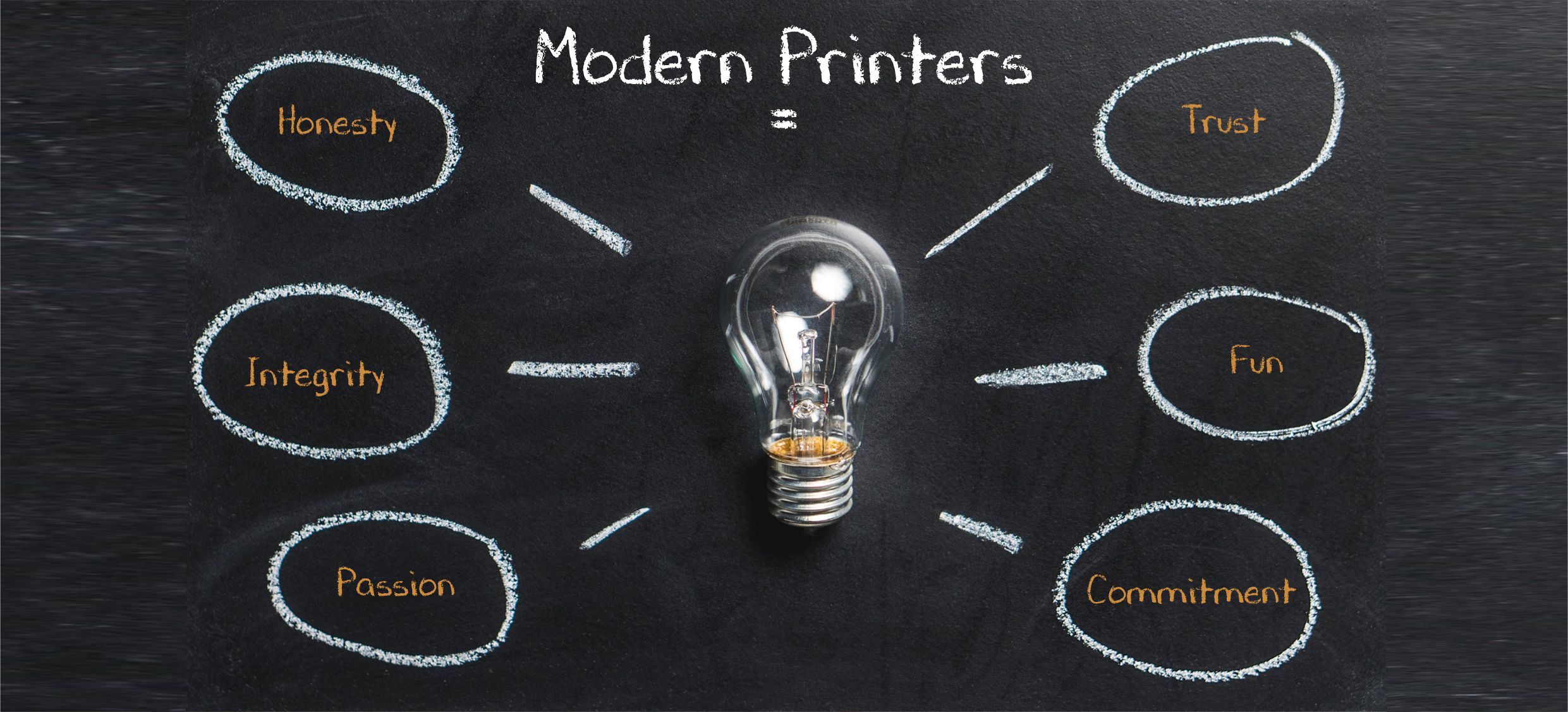 Your Brand or Design on T-Shirts, Bags & More.
Litho Printing
Offset Lithography is one of the most common ways of creating printed materials. Compared to other prinitng metods, offset is best suited for economically producing large volumes of high quality at a high speed.
Books & Pads
We specialise in Book and Pad Printing customised to your specifications. Each order we produce is manufactured to your exact requirements, from scratch and is unique to you. 
Vehicle Branding
Stand out in the crowd with a wide variety of colors, textures and finishes. Give your vehicle a head turning look. It's an easy, fast and flexible way to change the colour of your car and give it a fresh new look.
Signage
We offer signs and signage for both businesses and homes. We offer a variety of indoor and outdoor sign options.  Signs can be completely customized according to your needs and users.
Digital Printing
We offer high-quality full colour and black and white digital printing. In addition to litho print, we offer a variety of product enhancements to help you stand out. With top of the line equipment and experienced operators,  we have the ability to provide you with the very best printer marketing  material.
Business Forms
 Continuous Forms consists of single or multiple  sheets, perforated at regular intervals for easy separation. Also referred to as Business Forms. Continuous-form paper has holes punched along each side so it can pulled through the printer by a tractor-feed mechanism.
Large Format Printing 
 Banners and Flags are one of the most affordable and effective means of advertising. it is a great marketing tool, helping to conver your message and company brand.
T-Shirt Printing
We offer customised printed t-shirts with the highest quality in-house, we use various techniques: Vinyl printing, Screen T-Shirt Printing, Transfer Photo Printing. We will choose the technique that best suits your tee shirts: Logo, Design, Text, Photo etc. Ideal for corporate, schools, promotional, workwear t-shirts. 
From day one, strict adherence to the principles of business ethics and a strong sense of moral integrity have characterized our business dealings, firmly establishing our company's reputation. The only right way to deal with people is forthrightly and honestly, just like you would expect to be treated.
We are committed to compliance, not only with the spirit and letter of laws that apply to business but also to the highest standard of ethics and morality. We expect, and receive that same commitment from each and every one of our employees.
Address
280 Granville Avenue, Robertville